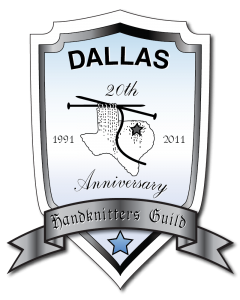 Please join us in welcoming the new DHKG Board of Directors for the 2012-13 guild year. Elected at our last meeting were:
Melissa Todora -President
Regina Beach -VP Membership
Sheryl Dial -VP Programs
Christina Hanger -Secretary
Joni Lawver- Communications Editor
Libby Patterson- Treasurer
A big thank you to our outgoing Board Members for their service this year: President: Suzuko Davis, Vice President Membership: Kathy Boyd, Secretary: Denise Clair and Treasurer: Erin Parilla. If you see any of these ladies around this summer, be sure to tell them thank you!!
The Next Board Meeting will be July 24 at 7pm at the Panera at Forest and Preston (11661 Preston Road, #222). All guild members are welcome to attend. We would love to hear any ideas you have for the upcoming 2012-2013 Guild Year.
Our next guild meeting will be in September. Enjoy your summer!