Next meeting is November 6, when Jill Krone, a knitting instructor at Rose Path Weaving in Lindale, TX will be Demystifying Charts. Meeting will start at 7:30pm and we will be back at our regular location in the Clements Auditorium at Hockaday School, at 11600 Welch in Dallas.
This year, the Guild is offering a special, limited edition Yarn Bowl with our Guild logo, custom made for us by Knitting Lagniappe of Katy, TX. Bowls are $45 apiece and you must prepay by contacting Sheryl Dial, dallasunravel at yahoo.com, or see Sheryl at any Guild meeting. These bowls will only be available for a short time, and only through the Guild. Wouldn't one look great on YOUR knitting table?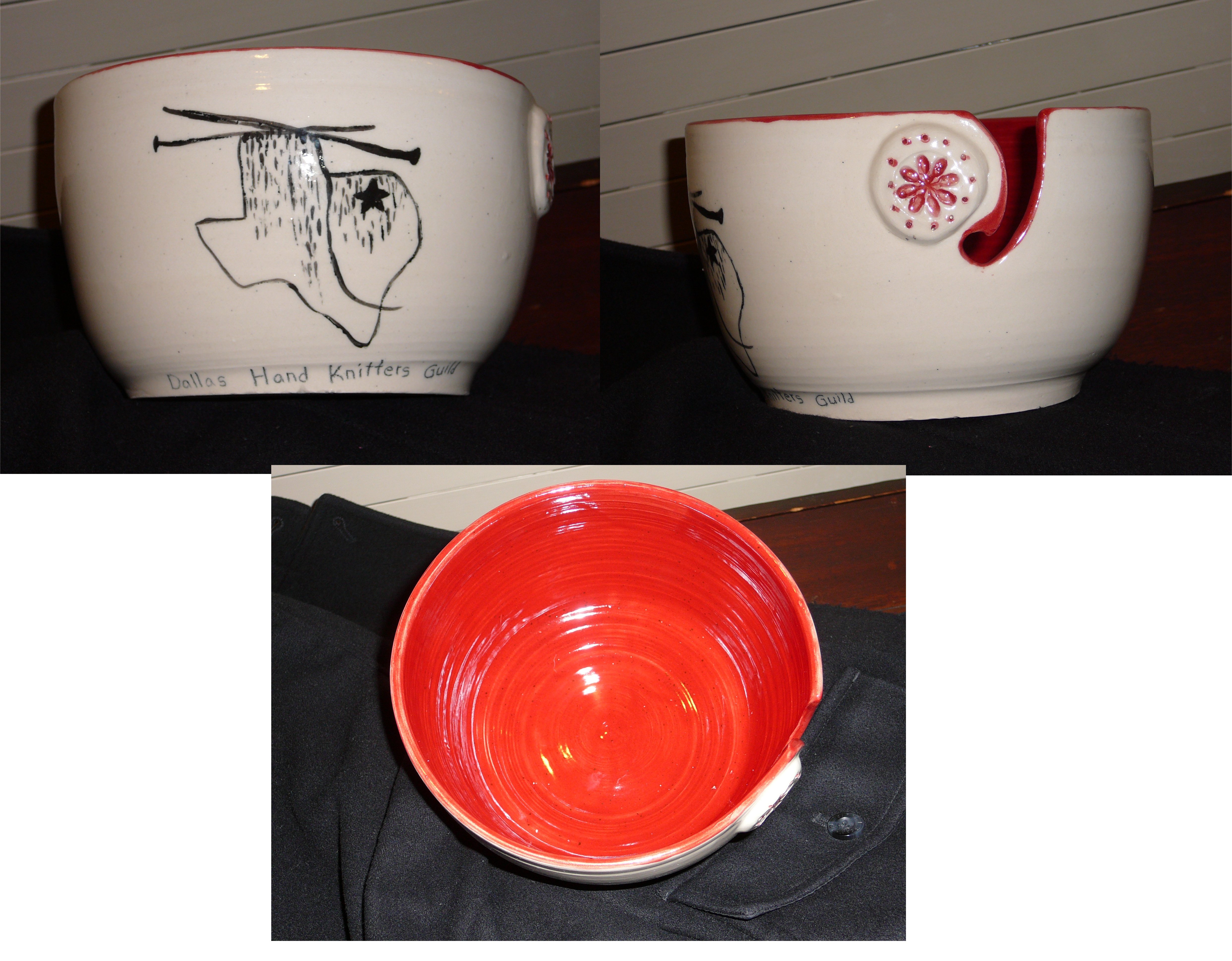 The password for the Members Only section of this site was changed at the beginning of October. All current members should be receiving an email with the subject line of Member. The content of the email will password for this year. Please save this email. If you do not receive the email by October 15th, please use the contact us on the website to let Joni Lawver know. Handouts, such as the directions for making art yarn and the patterns for using it from our October meeting, and member contact information are only available to current members.